Description
RobotsLAB BOX is a modular solution which was designed to answer the ever-changing needs of the 21st century classroom.
Our professional team is working closely with educators and constantly adding standards-aligned lessons, quizzes, instructional videos and other teaching-related material.


RobotsLAB BOX Standard Edition Includes:
50 Lessons and Quizzes
4 Robots
1 10.1" Tablet
12 Accessories
1 Year Warranty
Available Documents:
- RobotsLAB BOX Data Sheet
- RobotsLAB BOX - Intro and Example Lesson (Incl. Instructional Video)
---
Family Description



More videos on our YouTube channel: http://www.youtube.com/robotslab

---
AN INNOVATIVE AND ENGAGING, STEM TEACHING-AID, USING ROBOTS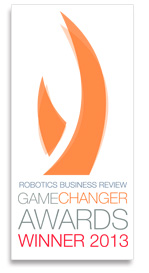 Imagine being taught quadratic equations by a quadcopter. The RobotsLAB BOX is a revolutionary teaching-aid demonstrating Algebra I&II, Physics, Geometry, Trigonometry, and Pre-Calculus' core concepts using robots. The easy-to-use tablet includes 50 hours of interactive lessons, in-class quizzes and instructional videos, helping students understand why math is relevant to their world.

Without any prior experience in robotics or computer science, teachers can demonstrate abstract concepts like slope, sine, cosine, and vectors right out of the BOX. The lesson plans are strictly aligned with mandated Common Core, TEKS and STAAR standards for middle and high school. Designed by teachers for teachers this affordable solution improves student's understanding and information retention; robots are the best engagement tool math and science classes have ever seen.
Why RobotsLAB BOX?
1. Simplifies Instruction - The easy to use tablet makes it easy to demonstrate abstract concepts in math and science without any experience in robotics.
2. Improves Learning - Robots are engaging, and as visual tools they improve the information retention by more than 400% comparing to traditional practices.
3. Developmentally Appropriate - The curriculum spans from middle school's Algebra I all the way to Pre-Calculus.
4. Intuitive and User-friendly - Touch-based interface makes it easy to run the lessons and control the robots. The lessons come with instructional videos, quizzes, related standards and more, all at the tip of the finger.
5. Pedagogically Congruent - Created by teachers, for teachers, each of the lessons is 100% aligned with Common Core standards.
6. Effective - Our customers see excitement and engagement never seen before in the most hard-to-teach subjects.
7. Innovative - Math is the "white big elephant in the room", there are no other tool that brings real-world examples to the most abstract concepts.
As a teacher, you only need to turn on the tablet and the robots, a world of STEM lessons is at your fingertips.
IN THE PACKAGE:
A TABLET COMPUTER
• A comprehensive STEM curriculum
• 50 Educational apps (lessons) that control the robots
• Standards aligned lessons
• Quizzes and answers per lesson
• Instructional videos
• Access to community and support
ArmBot - Robotic Arm
•
Geometry lessons:
Triangles, Angles, Pythagorean Theorem
•
Trigonometry Lessons:
Arc Length, Sine, Cosine
•
Polar Coordinates:
Radius, Angles, Cartesian Transformation, Radians, Unit Circle, Sinusoidal Motion
•
Physics Lessons:
Angular Velocity, Linear Velocity, Directions
AR.Drone - Quadcopter
•
Algebra lessons:
Linear, Quadratic Equations
•
Physics Lessons:
Gravity, Acceleration, Frame of Reference
Sphero - Robotic Ball
•
Algebra lessons:
Linear, Quadratic Equations, Statistics and Probability
•
Physics Lessons:
Momentum, Centripetal Force, Energy, Colors
Mobot- Mobile Robot
•
Geometry lessons:
Complementary Angels, Distances
•
Physics Lessons:
Angular Velocity, Linear Velocity Superposition, Directions
STANDARDS ALIGNED CURRICULUM
State-of-the-art lessons, strictly aligned with mandated standards.
Imagined and designed by teachers for teachers,
covering the important standards in major STEM topics. This affordable solution covers more than 50 hours of lessons.